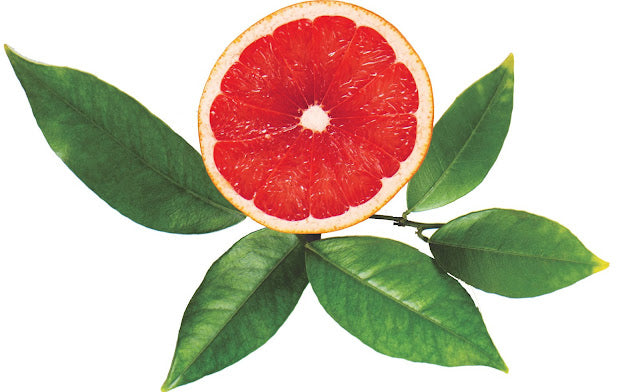 This uplifting and energizing essential oil is a natural mood booster with powerful antiseptic qualities for organic cleaning. Infuse your home with Grapefruit this winter – its fresh, joyful personality will delight you!

Diffusion: Add 8-12 drops of Grapefruit to your ionic diffuser for a bright, positive boost. Optional: include a few drops of Tea Tree or Rosemary.
Organic Cleaning: Combine 12-25 drops of Grapefruit, 1tsp unscented dish soap and 1oz water in a spray bottle. Optional: include a few drops Tea Tree for a germ fighting boost! For a sink/tub scrub, combine a few drops Grapefruit with TBSP of baking soda.
Aromatic Steam: Add a few drops of Grapefruit around your shower floor to provide an uplifting steam shower.
Clean Hands: Add 4-8 drops of Grapefruit to unscented liquid hand soap or your favorite lotion.
Did you know? Many citrus oils contain the constituent bergapten: a compound known for having anti-inflammatory properties, but also potential phototoxic reaction when applied to the skin. Unless a citrus essential oil is specifically labeled non-phototoxic (bergapten free), it's best to err on the side of caution.
We recommend a 5% (45 drops in 1oz carrier) or less dilution rate for skin preparations. If you are going to use more than this, simply apply in the evening when you will be out of direct sunlight for at least 12 hours.
Article by: Hanna Stensgaard