Defend Your Health with This Herbaceous & Spicy Essential Oil
Powerful and potent, think of Oregano as the "heavy hitter" of your essential oil remedies, only to be brought out when your day to day oils aren't quite cutting it. When used for short periods of time, Oregano is a great natural remedy to support your body's natural defenses. When used in excess, this powerful essential oil can overload and irritate your system, so use it carefully and always consult with a medical professional before integrating any herbal or essential oil remedy into your daily health routine.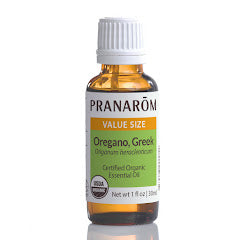 Diffusion
Unlike other essential oils whose aroma you want to breathe deeply and savor, Oregano is best diffused when you're not around. This allows the essential oil to do its purifying work without irritating your air passageways. To use Oregano in this way, diffuse just 1-2 drops for an hour. Follow up by opening a window and airing out the space before using the room again. This technique is great for freshening up spaces where the air feels stagnant.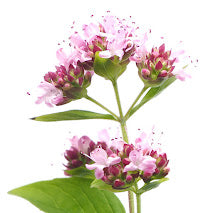 Foot Massage
Because the skin on the soles of your feet is tougher, this is one of the best and safest methods for Oregano. Plus, you get the ENT benefits of a foot massage! Add 1-4 drops Oregano to an ounce of carrier oil or lotion and rub into the soles of the feet. Repeat 1-2 times a day. Not for children under the age of 12.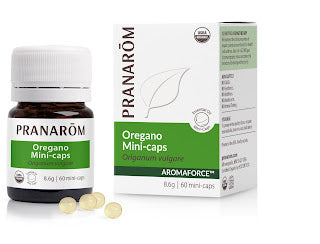 Mini Caps
For safe internal use, try our Oregano mini capsules. Diluted in organic, non-gmo sunflower oil, these capsules carry the essential oil safely down to your stomach to be digested and utilized by your body without causing irritation. Adults 18 years and up can take 1 mini-cap 1-3 times per day while feeling under the weather, or as recommended by a healthcare professional. Not for children under the age of 12.
As a reminder, always consult with a healthcare professional if you have any concerns. Oregano can be a very useful addition to your collection of natural remedies, and we hope these tips help you utilize it both effectively and safely! Let us know if you have any questions in the comments below and be sure to check out pranarom.us for more immune supporting products.