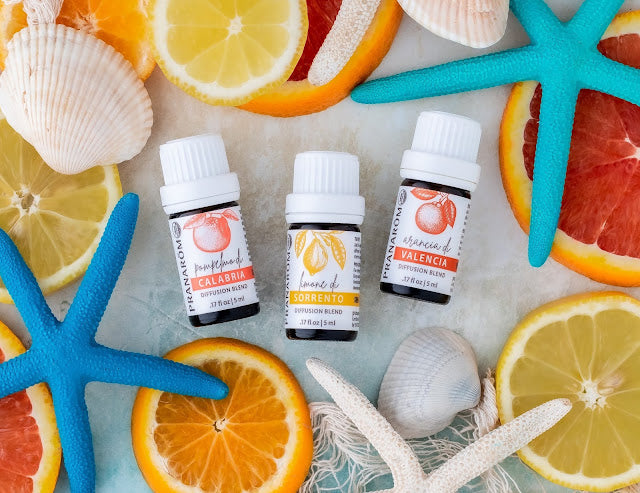 Are you ready to escape to the Mediterranean? Look no further than our new Destination Diffusion Blends bringing the essence of the sun-kissed Mediterranean into your home.

Valencia – Located on the Costa del Azahar, Valencia is at the heart of Spain's orange producing region. This blend is a fragrant tribute to this region, featuring fresh Bitter Orange zest and blossom over a base of Thyme and Marjoram.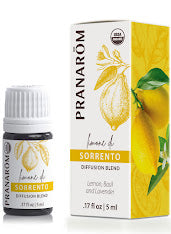 Sorrento –Overlooking the Bay of Naples in Southern Italy, Sorrento is famed for its lemon groves. This blend features zesty Lemon and Bergamot over a base of herbal Basil and Lavender.
BUY ONLINE through Rosemary's Garden
FIND A RETAILER near you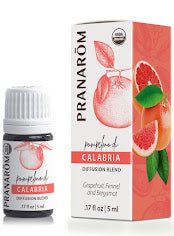 Calabria – The southernmost region of mainland Italy, Calabria is known as the land of citrus fruit. This citrusy blend features the refreshing aromas of Grapefruit and Bergamot over a base of warm Fennel.
Now more than ever, we can all use an escape from the overwhelming stresses of everyday life – and 2020 was no exception for stressful times!
We know the thoughts of being in a hotel with serene settings, lavish amenities and luxurious spa treatments seem so far away at the moment, so let us help you recreate the experience at home. It might not have the exact feel, but at this point, pampering is pampering!
And….we have just the line-up of ideas to get you started:
Valencia Bath Salts

– Add 5-6 drops of your favorite blend to some Epsom salts for a luxurious bath soak or check out this easy recipe.

Ingredients:
• 1 C. Epsom Salts
• ¼ C. Course Sea Salt
• 7 Drops of Valencia Diffusion Blend
• Zest of 1 Orange.

Directions:
1. In a medium-sized glass mixing bowl, add sea salt and Epsom salt. Do not use plastic (the essential oils will absorb into the bowl).
2. Mix the salts until well combined.
3. Add essential oils and mix again.
4. Store in an airtight glass container until ready to use.
5. When ready, add to bath and enjoy!

Salt or Sugar Scrubs – Add 10 drops of your favorite blend to 1 C. of Course Sea Salt or Organic Sugar with 2 T. Sweet Almond Oil. Add some optional citrus zest and voila you have not only a great scrub that you can enjoy but also a great gift idea!
Diffuse – Add 3-5 drops of your favorite blend to add a wonderful aroma to any room in the house.

Room Spray– Add 8 drops of your favorite blend to a 2 oz. bottle filled with 2 T. of Witch Hazel and 2 T. of Distilled water. Shake until combined and spray to fill your room with the beautiful scent of the Mediterranean.

Lastly, in order to complete the SPA experience, make sure to silence your phone, put on some relaxing music, light some candles, and slip into a cozy robe. Remember to take time for you and prioritize self-care, because you deserve it!