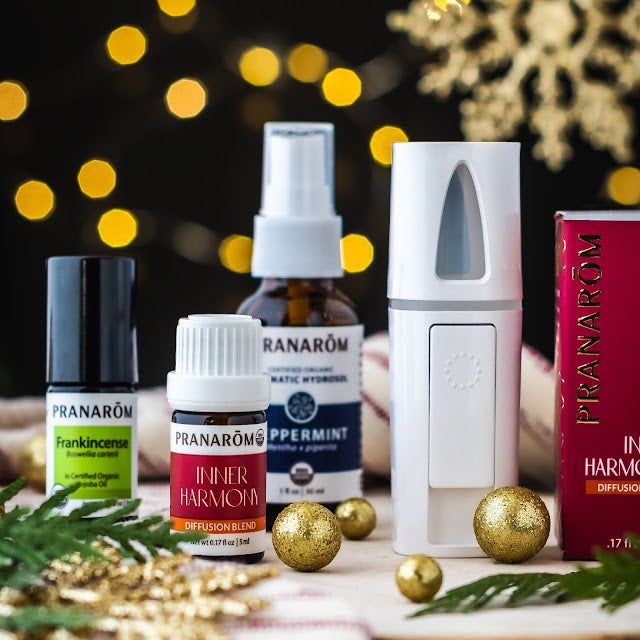 Need some small gift ideas? We have you covered!So, what exactly is an immune system? Our immune system is a complex network of cells and proteins that defend our bodies against infection. With the pandemic still upon us, now more than ever is the importance of keeping our immune system strong. When our immune system is functioning properly, we are able to fight off diseases, viruses, infections and more. So, what can we do to build our immune system so we can continue to lead a happy and vibrant life?
Mistilia Diffuser
First let's talk about our Mistilia diffuser. This product has been a hot seller! Perfect for that busy person in your life that's on the go and likes portability. This mini diffuser fits easily in your bag, backpack, or car for on-the-go aromatherapy. It can be used with our hydrosols for a refreshing and hydrating facial treatment, or with any of our essential oils.
Hydrosols
Our hydrosols come in two sizes and thirteen different varieties. We love the 1 oz. size for gifting. It's the perfect size for stockings! You could also put it together with a Mistilia diffuser, a couple essential oils, and maybe a candle or face towel for the perfect self-care spa basket.

Precious Oils Rollers
Perfect for stockings, these mini roll-on essences are pre-diluted in certified organic jojoba oil and fitted with a stainless-steel rollerball for safe and easy application. We have them in a variety of options: Frankincense, Helichrysum, Jasmine, Rose Otto, Sandalwood, Vanilla.

These are perfect for the essential oil lover who likes a little luxury in their life.

Holiday Diffusion Blends
We also have our limited-edition holiday diffusion blends in three different scents. These make great stocking stuffers or bundle the three together with a diffuser for a special gift.

Inner Harmony: Fresh citrus, sweet floral and deep woodsy notes.
Spicy Pomander: Bright citrus, warming cinnamon and clove.
Winter Trees: Bold blend of conifers and bright refreshing peppermint.
If you like the idea of handmade gifts, check out our
DIY blog post
for some great recipes!
A little something for everyone. Let's bring on the
holiday cheer!